One of the main draws of having a mobile app is being able to send push notifications! This can be done in just a few easy steps:
First you will choose WPMobile.App from the dashboard menu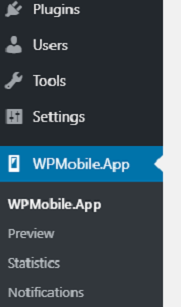 This will bring you to your app dashboard where a lot of your more intricate app tools can be accessed.
To send a push notification you will choose the "push noticiation" tab

and then click the "+ New notification"
This will bring up a new window of options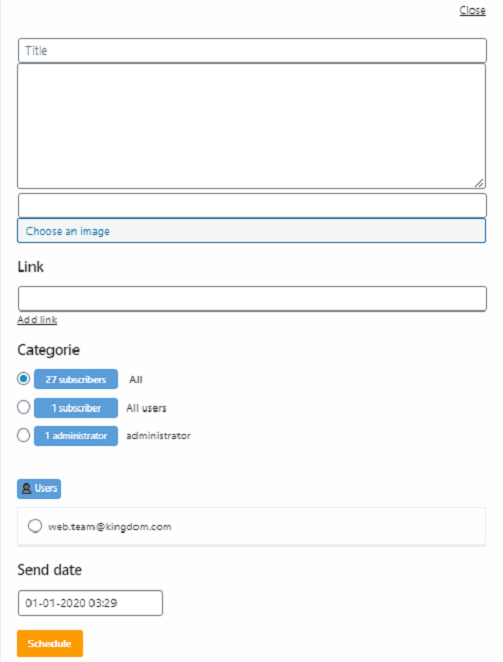 Fill out the information you want on the push (the title, push content, image) and then set the date and time you want the push to be sent and push the yellowish/orange "schedule" button.
Once you have hit the schedule button your push will be sent at the scheduled date and time!